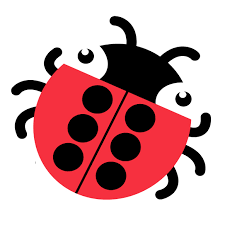 Six tiny raised dots, ingeniously arranged by a fifteen-year-old boy nearly two hundred years ago, have brought literacy to thousands of people with visual disabilities worldwide. Louis Braille, the inventor of the braille code, was born on January 4, 1809, so January is celebrated as Braille Literacy Month.
The information, activities, and games found on the Braille Bug website are designed to teach children who are typically sighted about braille. Children who are blind or visually impaired also enjoy Braille Bug web activities along with their sighted classmates by using adaptive technologies.
Children who are blind or visually impaired want to be seen as "just kids" by their peers. Braille Bug promotes the idea that children who are blind or visually impaired are more similar to their sighted peers than they are different.
As they explore the site, children will be able to:
develop an appreciation for the versatility of braille
learn why and how Louis Braille invented the literary braille code
understand the importance of braille for Helen Keller
learn to recognize braille letters and numbers
learn different ways to read and write braille, including the use of technology
use suggested resources to learn more about braille, blindness, and related topics.
About Braille Literacy
Braille enables people who are blind or visually impaired to develop literacy skills comparable to those of sighted people who read print. Those who know braille can perform tasks as varied as jotting down a phone number, writing a shopping list, solving a long division problem, reading a musical score, or composing a doctoral thesis. Elementary students who are sighted are initially are fascinated by braille as a kind of "secret code." However, as they learn more about braille, they expand their knowledge of people with disabilities and the accommodations they use to lead full and successful lives.
Accessibility of the Braille Bug Site
Children who are blind or visually impaired can enjoy the activities on the Braille Bug website right along with their sighted classmates.
Those with low vision have the option of changing the color of the site to increase the contrast. They also may use screen magnification software to enlarge the text and pictures on the screen.
Those who do not learn visually may access information and participate in the games & activities by listening. To do this, they need to have a screen reader installed on their computer that will read everything that appears on the screen, including text, menus, icons, and alt tags. All the games and activities are designed to be completely accessible. However, the objectives for children who participate by listening are somewhat different from those for children who access the site visually. Although they will not be learning to recognize simulated braille letters and numbers, they will benefit from practice using their screen readers as they select menu items, listen to information, and play the games. Children with screen readers may access the games that have simulated braille characters by listening to the alt tags that give the dot numbers for each one. In this way, a player who is blind can work on the same questions with a classmate or friend who is sighted. Children who would like more practice using their screen readers may also select the "Jumble Puzzle" game that provides clues in regular print letters and words, rather than in simulated braille.
Those who read braille may access the screen by using a refreshable braille display.
The Braille Bug Home Page
The Braille Bug, a ladybug with the six dots of the braille cell on her back, welcomes children to the website on the home page. Menu items include:
What is Braille? Five submenu items provide children with information about the braille code, tools used to read and write braille, and the life of Louis Braille. It is recommended that children read "Braille: Deciphering the Code" before attempting any of the games or activities under the next main menu item.

Braille Literacy: Information about braille literacy and about some of the products kids who are visually impaired use to learn how to read & write braille.

Braille Resources: Download free Braille Bug "Braille Trail" activity sheets, as well as learn about sources of braille books for kids.

Games and Secret Messages: Children can explore a variety of interactive activities that challenge them to decode simulated braille letters, words, and numbers on the screen. All of the activities except the first one include a copy of the braille alphabet and numbers for reference.

Louis Braille: The story of Louis Braille's extraordinary life, told in a lively style.

Helen Keller Kids Museum Online: A fascinating timeline of Helen Keller's life and achievements. Includes photos, videos, letters, and more!
We hope that the children who use this site will enjoy learning about braille and begin to understand its significance for their friends who are blind and visually impaired.
Note: The Braille Bug was originally developed by the American Foundation for the Blind (AFB).